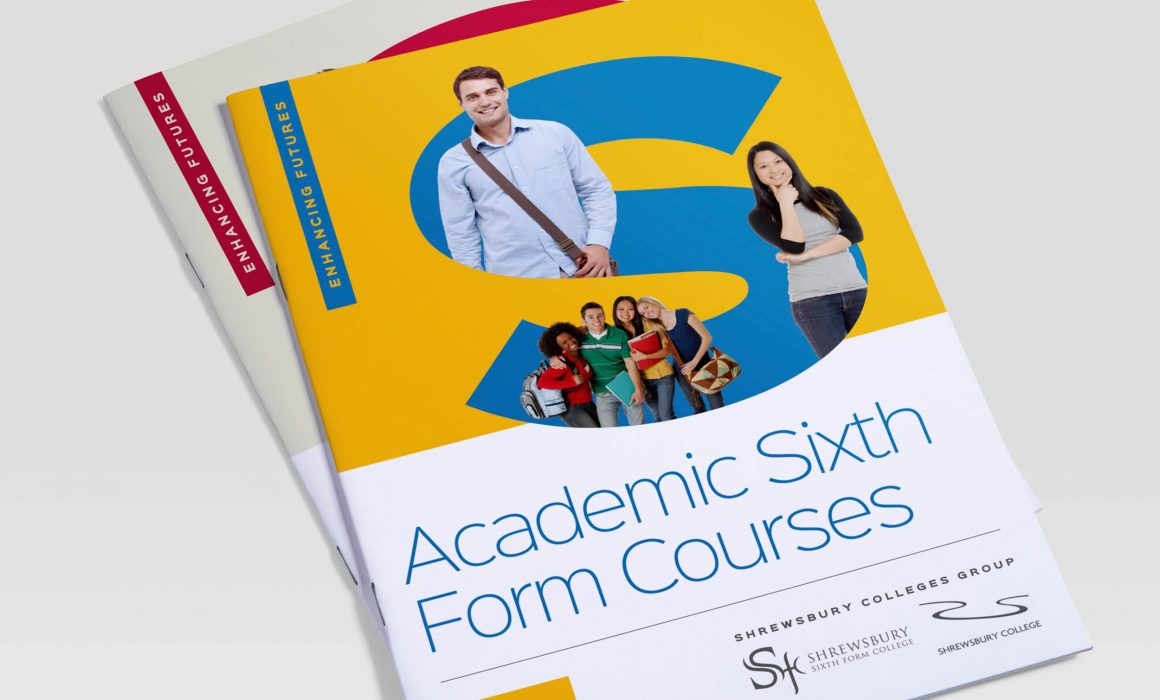 Emerge was invited to tender for a branding concept and prospectus designs to support the proposed merger of Shrewsbury Sixth Form College and SCAT into the Shrewsbury Colleges Group.
Whilst there was a need for each institution to retain their individual logos, our pitch was based on a combined 'group' brand unified by typography. The proposed 'S' symbol could be used with a mixture of student, academic or vocational images, to represent both the Shrewsbury Colleges and the theme 'Educating Shropshire'. Further use of the two strong key colours also identifies each college, without having different brands/styles for each institution. Both prospectus layouts would use the same flexible grid to suit the different types of content from each college.
If you are looking to develop concepts for your brand or a specific project, contact Harbinder with your requirements at harbinder@emergedesign.co.uk or 01952 632750.
Concept ideas